I'm Christina, the web developer here at Meyne (pronounced like "main").  And Meyne exists to make blogging or running your website easy.
There are tutorials and courses in plain English if you're on a budget and want to learn to use, fix up, and keep your own site pretty.
There are WordPress themes you can get started with, built to be user-friendly, safe, and reliable.  (Update: the themes are getting serious code updates to go along with the changes that are coming to WordPress.  They will be back in 2019!)
Most popular around here though, is the one-on-one website help.  Googling website issues is frustrating, and usually useless…I know because I was there years ago when I had my own home renovation blog, and I spent more time trying to fix things and make them pretty than I did actually blogging.  And it was maddening to not even know how to ask for help because I didn't speak the language.  So I learned to code.  It seemed like a necessary evil, but it actually became something I had to tear myself away from doing.  As I took more and more professional courses, I wanted to be able to help people that were in the same trap of endless internet searches and frustration, so the support packages were born.
Literally, every time a site owner or blogger emails me in desperation, I feel like Mrs. Doubtfire: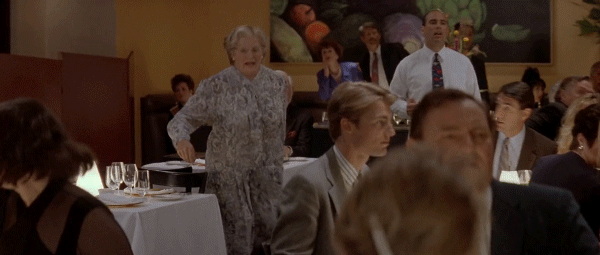 (And yes, the words even go through my head.)
Your problems CAN be fixed.  And I'd love to free you from that stress and fix them all for you.  Or if you want to learn, I'm here to Skype, or make videos and show you how to do it in plain English.
Also very popular around here are custom blog and business websites.  Helping clients bring their vision to life with a custom site is my favorite.  
Need help with a new blog, or getting help with your current one?  Fill out the form and tell me about it!
P.S. If you just want to say hi, I'd love to hear from you too!  Feel free to email me: christina@meynewebsites.com